Please use the form below to select the number of multi-packs you'd like to purchase. Each multi-pack has one shirt and one hat. Be sure to specify a size for each T-shirt; hats are adjustable.
If you have questions, you can contact us any time.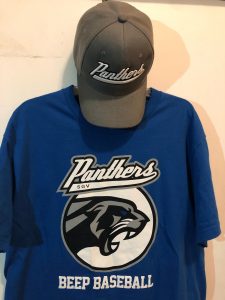 Order your Panthers Beep Baseball hat and t-shirt today!