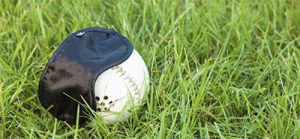 Are you ready to make a difference in the lives of those with visual impairments? Join us at SoCal Beep Baseball Association as we bring the joy of sport to blind youth, adults, and veterans through the game of beep baseball.
Your donation will help us continue to provide visually impaired athletes with the equipment and resources they need to play and succeed. Your generosity will be used for:
Providing equipment and supplies, including beep baseballs ($35 each), bases ($400 each), and field equipment ($500-$1000)
Supporting player training and development programs
Offsetting the cost of travel and accommodations for players, coaches and volunteers to attend tournaments and events
Fundraising and marketing efforts to grow the sport and reach more visually impaired individuals
Creating inclusive recreational and competitive opportunities for blind athletes
Expanding our outreach efforts to reach more communities.
Providing opportunities for visually impaired athletes to participate in national and international beep baseball tournaments
As a 501(c)(3) nonprofit organization, your donation to SoCal Beep Baseball Association is tax deductible. By supporting us, you'll be making a positive impact on the lives of others and supporting a great cause.
Together, we can empower the visually impaired community to new heights through the sport of beep baseball.
Thank you for your support!