>
About SoCal Beep Baseball
Mission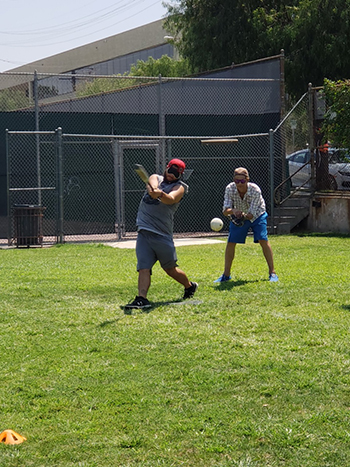 SoCal Beep Baseball encourages individuals throughout Southern California with visual impairments to participate in recreational, physical, and athletic experiences which creates special, lifelong memories while inspiring and educating others.
Vision
All participants of SoCal Beep Baseball activities will enjoy life changing experiences while improving confidence and independence as well as physical and mental health.
Our story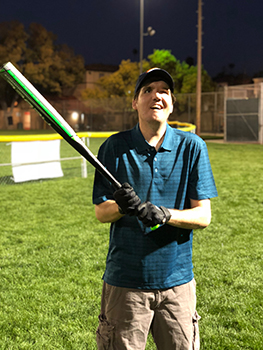 SoCal Beep Baseball (SCBB) is a nonprofit startup that was founded in January 2018 by Darren Keepers in South Pasadena, California. SCBB was created to provide athletic experiences for blind and visually impaired teens, adults and military veterans throughout Southern California.
Created in the 1960's and formed into a league in 1976, Beep Baseball is a version of America's past time that has been adapted for the blind and visually impaired. SCBB aims to promote the sport and serve the SoCal visually impaired community through the love of baseball.
The athletic opportunities offered through SoCal Beep Baseball give those with visual impairments the chance to improve independence by participating in sports without restrictions. Through these activities and competition, people who are blind and visually impaired will enjoy baseball just like those with full sight.
What we currently offer
SoCal Beep Baseball currently supports the only registered Beep Baseball team in Southern California and is leading the charge to expand the game throughout the region by adding several more teams.
All SCBB teams will be registered with the National Beep Baseball Association and will compete in sanctioned tournaments.
The San Gabriel Valley Panthers
We are always searching for more players, coaches, volunteers, sponsors and media coverage, so please reach out through our contact page or say hi on social media!