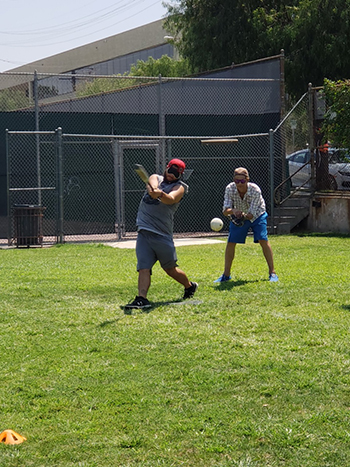 Mission
SoCal Beep Baseball Association empowers visually impaired youth, adults, and veterans throughout Southern California to participate in recreational and competitive athletic experiences, enriching their lives through sport and community.
Vision
SoCal communities and their visually impaired athletes will come together through the love of baseball.
Our story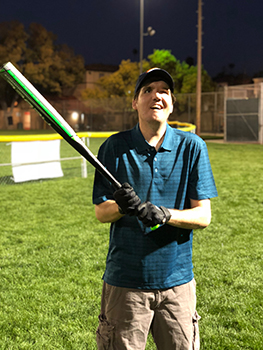 SoCal Beep Baseball Association (SCBBA) is dedicated to providing individuals who are visually impaired with the opportunity to play America's favorite pastime, baseball. Our goal is to promote fitness, teamwork, and most importantly, fun, through our programs and events.
Founded in 2018 by Darren Keepers, SCBBA has grown to become a leading organization in the west coast beep baseball community. Our members come from all over Southern California to compete and we are proud to have a strong and supportive community of players, coaches, and volunteers.
Beep baseball is a modified version of traditional baseball, designed for individuals who are visually impaired. The ball beeps and the bases buzz, allowing players to locate them on the field. Our games are fast-paced, competitive, and full of excitement, making them a great way for visually impaired individuals to stay active and have fun.
At SCBBA, we offer a variety of programs and events for individuals of all skill levels, from beginner to advanced. Our organization provides opportunities for players to compete against other teams from around the region, and our tournaments offer a chance to showcase your skills on a national stage. We also offer clinics and training sessions, where you can learn new techniques and improve your game.
So whether you're a seasoned beep baseball player, or just looking to try something new, we welcome you to join SoCal Beep Baseball Association. Get ready to hit the field, make new friends, and have a great time playing America's favorite game!
We're always searching for more players, coaches, volunteers, sponsors and media coverage, so please reach out through our contact page or say hi on social media!
Learn more about SCBBA