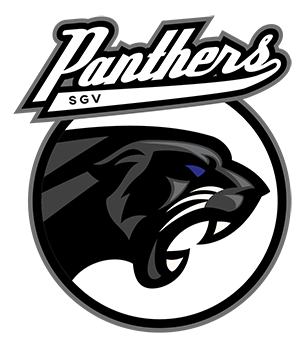 Founded in 2018 by Darren Keepers, the San Gabriel Valley Panthers beep baseball team is based in Pasadena, CA and is comprised of men and women of all ages. The SGV Panthers are the first ever competitive team from Southern California in the history of the sport.
The first practice ever held for the Panthers had only 6 players and one volunteer. In 2019 the team played several exhibition games, including traveling to Las Vegas for a triple header exhibition against another team, LV 20/20. Since then they've grown tremendously, participating in local community events and putting on demonstrations throughout the the Southern California region. Word of mouth, local media, and community outreach have helped the team grow to now have a roster of more than 15 players and a dozen volunteers.
You can join the Panthers every Saturday morning, March throughout October, from 9AM to 12PM at McDonald Park in Pasadena.
From July 25-July 30, the SGV Panthers will be in Beaumont, Texas, participating in the NBBA Beep Baseball World Series for their first ever competitive games!